On Saturday Night March 7th the New Beverly Cinema in Los Angeles will be featuring Jackie Chan's Super Cop on the big screen!  Midnight showing.
 Police Story 3: Super Cop (1992)
Starring Jackie Chan, Michelle Yeoh, Yuen Wah, Maggie Cheung / Directed by Stanley Tong
Jackie Chan revives the role as "Kevin" Chan Ka-Kui, the police officer that can't be stopped.  While it's hard to top Police Story 1 and 2, this movie features plenty of Jackie's amazing stunts, great fights and surprise guest stars.   Michelle Yeoh really shines in this picture, arguably almost stealing the thunder from Jackie as she matches him fight for fight and stunt for stunt.  It's definitely one of my favorite Jackie movies.  Plus it's got Uncle Bill Tung in it!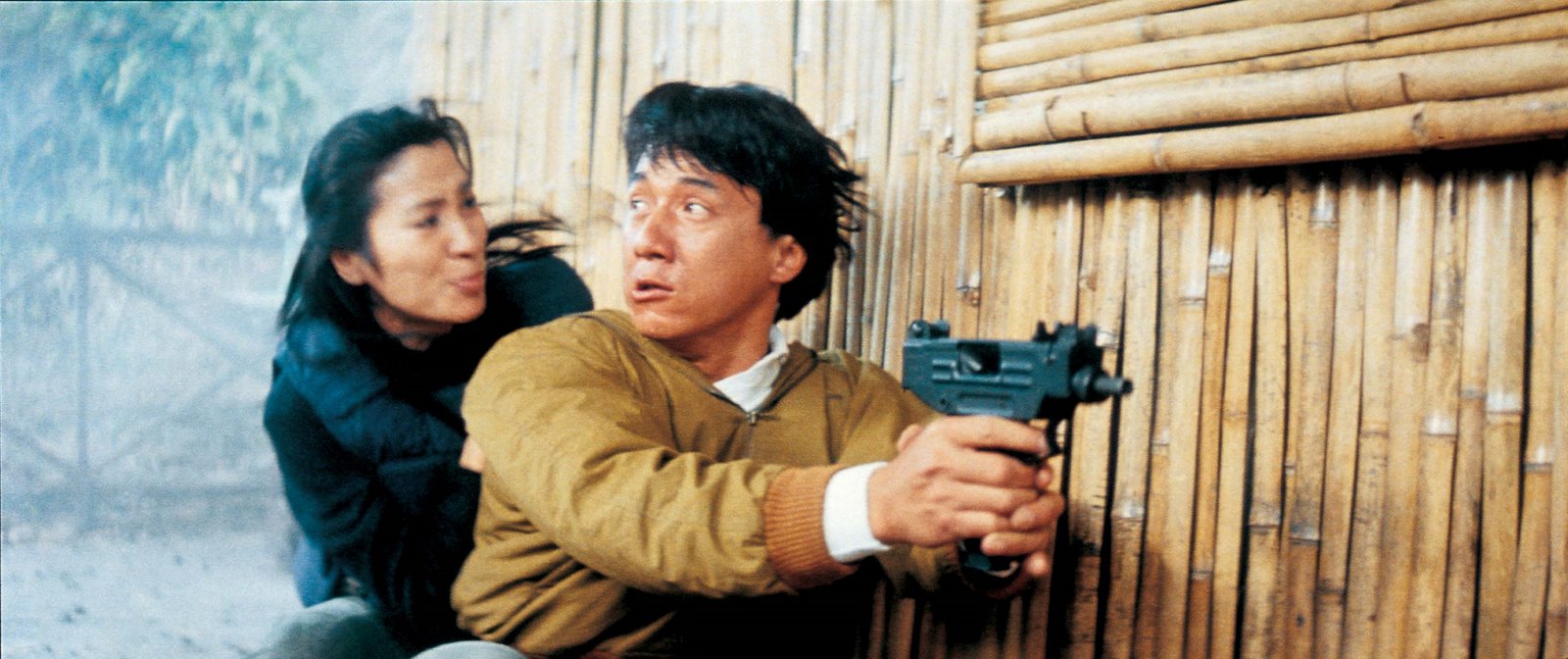 New Beverly will be featuring a few more kung-fu movies for the 90's themed March!
Know of any kung-fu movie screenings and/or events in LA?  Please twitter me @legendaryweapons or comment below!  I have only just started trying to showcase all events here.