Announcing the release of the new poster for the Shaw Brothers classic CRIPPLED AVENGERS! Posters are now available for purchase online on my Etsy store.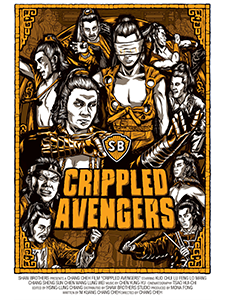 Purchase CRIPPLED AVENGERS Poster
Check out more loot in my shop, where you can get the FIVE DEADLY VENOMS poster as well. Get both at a discount!